Playful Garden Wedding Inspiration
---
July 8, 2013 to July 12, 2013

Garden Party Ivory Dress
---
Monday July 8, 2013
Not all Garden Weddings need to be formal which is why this week I have for you a Playful Garden Wedding Inspiration that has nothing but gorgeously fun and casual pieces like this super cute Garden Party Ivory Dress by Amanda Judge. Perfect as a reception dress or even your main dress for those looking for a non traditional look, this amazing creation covered in beautiful floral textured petals is definitely achieving what I call the wedding wow factor!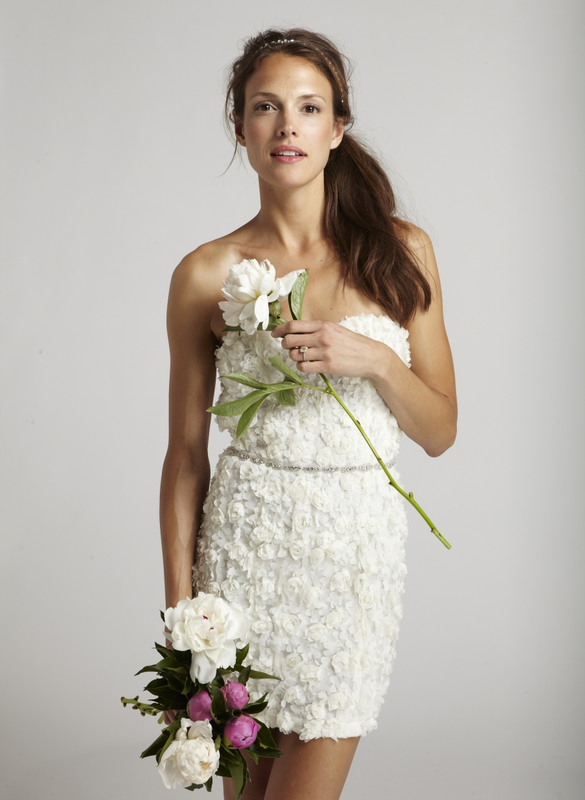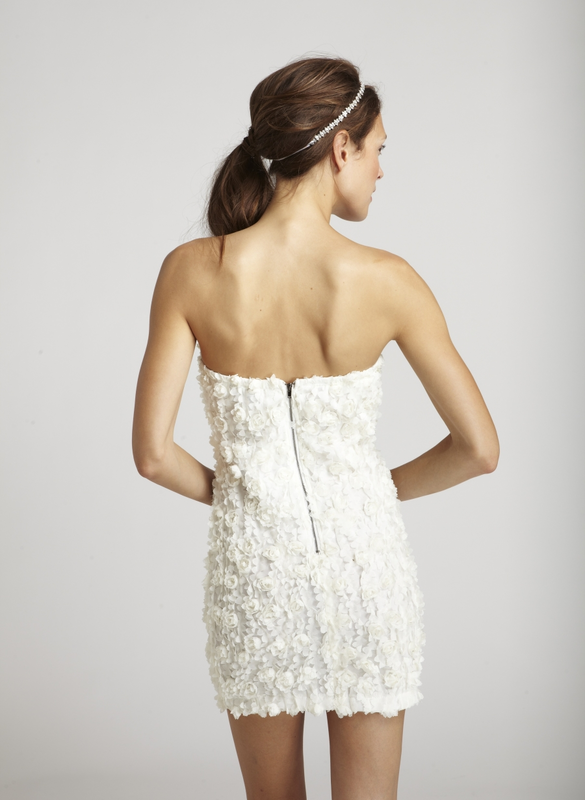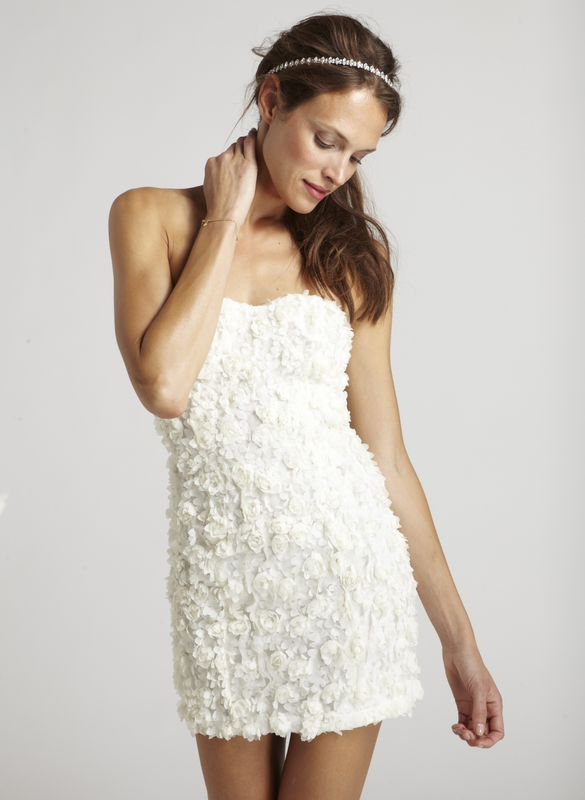 Floral Wedding Crown
---
Tuesday July 9, 2013
Floral wedding crowns are most definitely brilliant concepts! They're so sweet and naturally beautiful...I just can't get enough of them! So today I have for you one of the most beautiful floral wedding crowns I have ever seen...this gorgeous one by Bows and Arrows. It's a romantic arrangement of soft and sweet florals that masterfully adds to one amazing bridal look!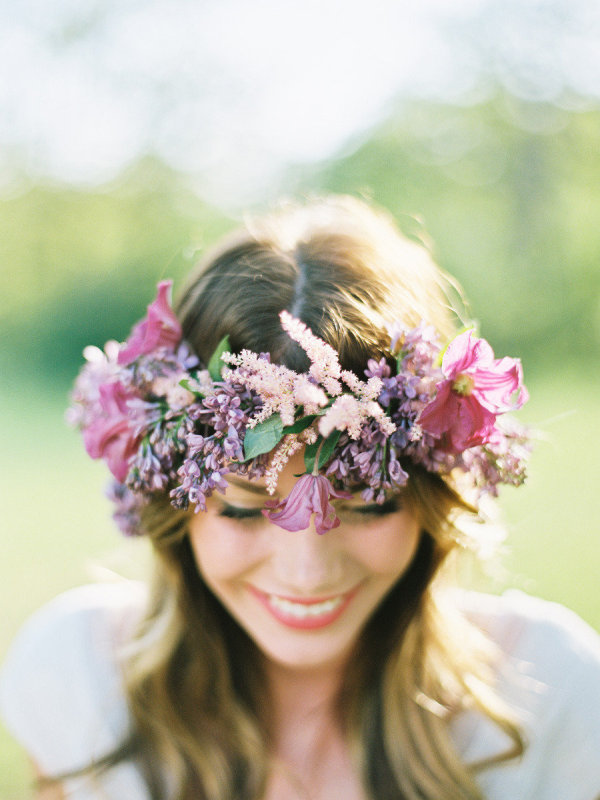 Illustrated Wedding Invitation
---
Wednesday July 10, 2013
When it comes to planning your Playful Garden Wedding, you need a fun and unique invitation to dazzle your wedding guests....and this one is definitely that invite! With its absolutely gorgeous hand drawn design, this Illustrated Wedding Invitation by Katy Smail no doubt radiates amazingness...you know just the right amount that will have every recipient smiling from ear to ear!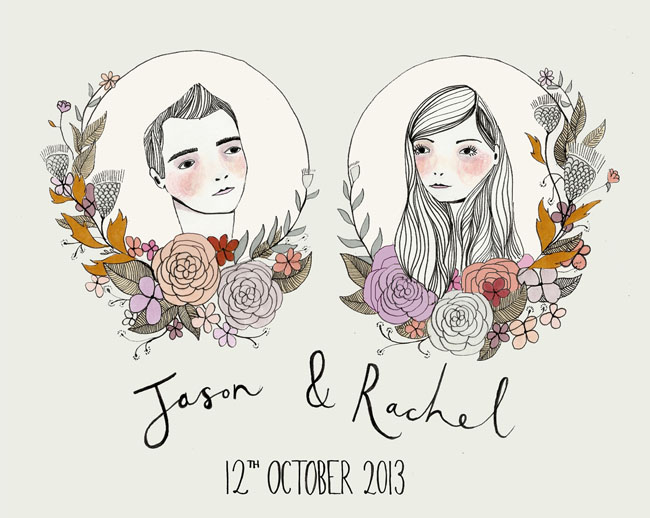 Floral Arrangements
---
Thursday July 11, 2013
The best part of a garden wedding is most definitely all the beautiful flowers you get to have at your big event like these wonderful Floral Arrangements by Wildflower Waiheke! I love their simple yet natural design coupled with bright, cheery colors...truly amazing!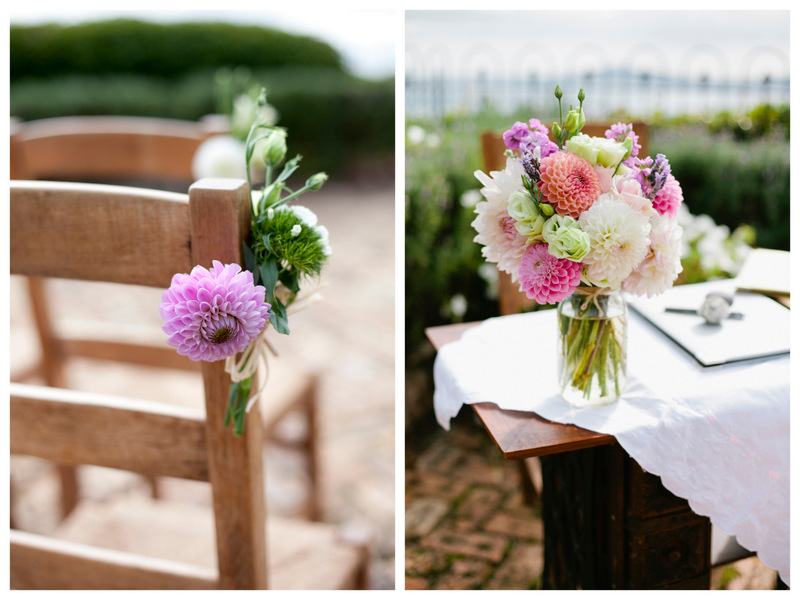 Flower Seed Escort Cards
---
Friday July 12, 2013
This is seriously one of the most brilliant wedding ideas I have ever seen! These Flower Seed Escort Cards not only beautifully help your guests find their seats, but also act as totally unique wedding favors. Now that's a garden wedding gift your guests will most definitely cherish!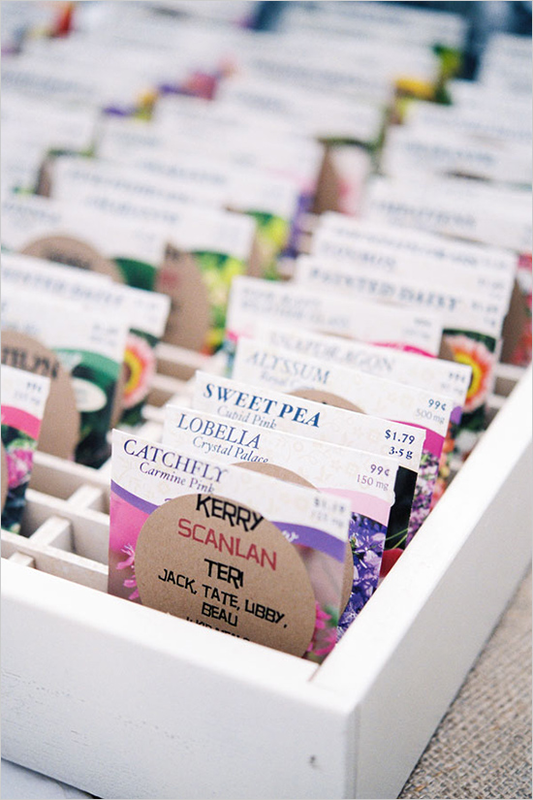 Loving these flower seed escort cards? Leave a comment...I would love to hear what you think!
It's been such a fun flower filled wedding week! Check out the Puzzle Complete Section below for final thoughts!
---
Puzzle Complete!
---
I love the idea of having a casual garden wedding with tons of fun and unique elements which is why this week it is all about a Playful Garden Wedding! It's a bold array of amazingness starting with the super cute Garden Party Ivory Dress by Amanda Judge...a non-traditional bridal design that would look perfect with the sweet Floral Wedding Crown by Bows and Arrows. Also I included the beautiful Illustrated Wedding Invitation by Katy Smail because of its unique hand-drawn design and the wonderful Floral Arrangements by Wildflower Waiheke because its naturally gorgeous look. Lastly, I completed the inspiration with the amazing Flower Seed Escort Cards that no doubt will wow your guests. Together, they make up your Playful Garden Wedding Inspiration!
---